SG Digital Freelance Software, Chatbot and Website Development
Hi, my name is Stephen Garside at SG Digital and I am a freelance software developer who specialises in websites, chatbots, seo, smart speaker apps and web based business systems. I have over 19 years commercial software development experience and work out of Halifax near Huddersfield in West Yorkshire, UK.
EXPERIENCE AND TECHNOLOGIES
My current role as a senior web developer at Marshalls PLC involves working on enterprise level websites, web apis, phone apps and web based business systems using established technologies such as .net, c#, MVC and Azure.
In my spare time I offer freelance web development for businesses in Halifax, Huddersfield and Leeds, some of which you can see in my web portfolio. I also offer local businesses a website building training and advice service including search engine optimisation techniques. For software apprentices, computer science students and SMB owners who want to have a go at software development I can offer personal one to one computer programming tuition either online or in person (West Yorkshire only).
My other areas of expertise include web virtual and augmented reality, progressive web apps, artificial intelligence (AI), natural language processing (NLP), machine learning, chatbots, and more recently Google Home and Amazon Alexa voice applications / skills.
Kedel Ltd
Lewis Walch , IT Manager
We found Stephen by accident while collecting our kids at the same school, but we are so glad we did. Worked fast and kept at it till everything was setup just as we needed, even though our brief was a bit vague and changed midstream. Really great to work with, giving us feedback at every stage. We will definitely use him again and highly recommend his services.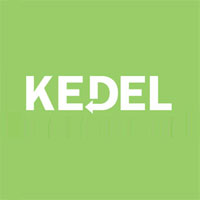 4Serve
Patrick Wilson , Managing Director
We are extremely impressed with Steve's work, both individually and as part of the whole project team and also the highly professional way in which the manages his part of the project. We now intend to move on to producing another new website for our sister company and Steve is a key part of our plans.